Blockchain adoption is growing outside of altcoins.   Real-world asset (RWA) tokenization is also showing potential.
By: Daily Hodl Staff
A Bloomberg crypto market analyst says Ethereum (ETH) and one XRP rival are dominating institutional interest in real-world assets issued on public blockchains.
Jamie Coutts says on the social media platform X that traditional finance is driving real-world asset (RWA) tokenization, and he predicts that more firms will enter the space soon.
"Growth is off a low base, but it is rising steadily. Demand is also emanating from emerging markets, which is not surprising given stablecoin adoption."
Coutts notes that the tokenization of US money market funds is now nearing $700 million in total value, up from $100 million at the start of the year.
A money market fund is a type of mutual fund that seeks yield by investing in highly liquid short-term debt instruments like US treasuries, cash and cash-equivalent securities.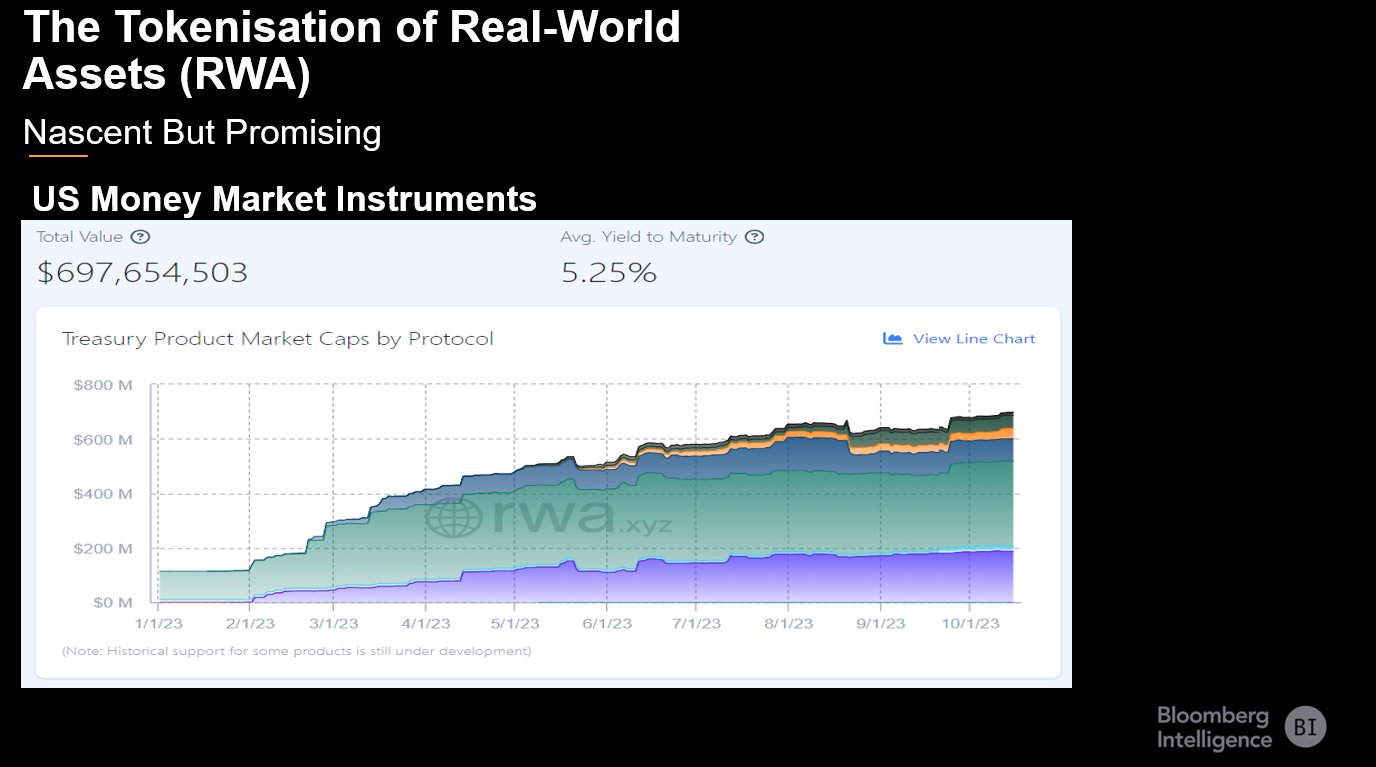 Ethereum is the first choice of network for tokenized money market instruments in the US, clocking $345 million in value, though Stellar (XLM) is close behind with $321.2 million, according to Coutts. Blockchain scaling solution Polygon (MATIC) ranks third, with $23.7 million.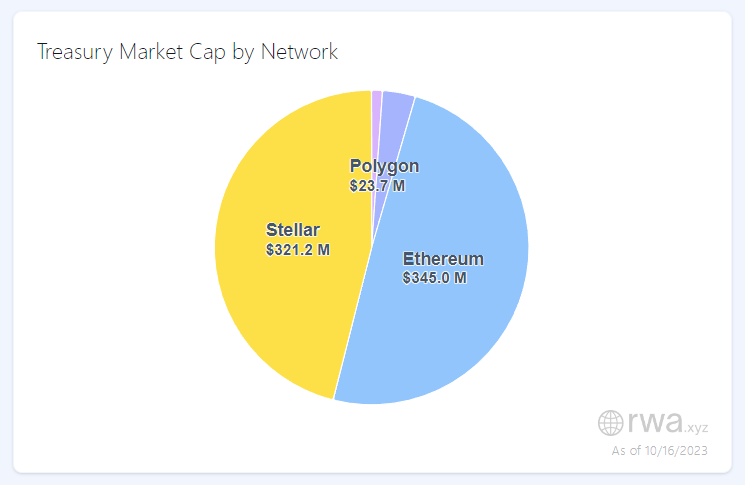 According to the Bloomberg analyst, RWA tokenization could be one of the biggest drivers for blockchain adoption.
"Thoughts: while stablecoins are likely the most significant driver for blockchain adoption, NFTs (non-fungible tokens), GameFi and now tokenization of real-world assets (RWA), while nascent present immense potential." 
View source article HERE